Arriving at Nachi katsuura
7:35 Haneda Airport departure
▶Airplane
8:50 Nanki–Shirahama Airport arriving
9:30 Nanki–Shirahama Airport departure
▶Bus
11:25 Nachi Katsuura arriving
*The times are only an estimate. Please refer to official public transportation guides for more information.
Lunch:Osyokujidokoro Yamato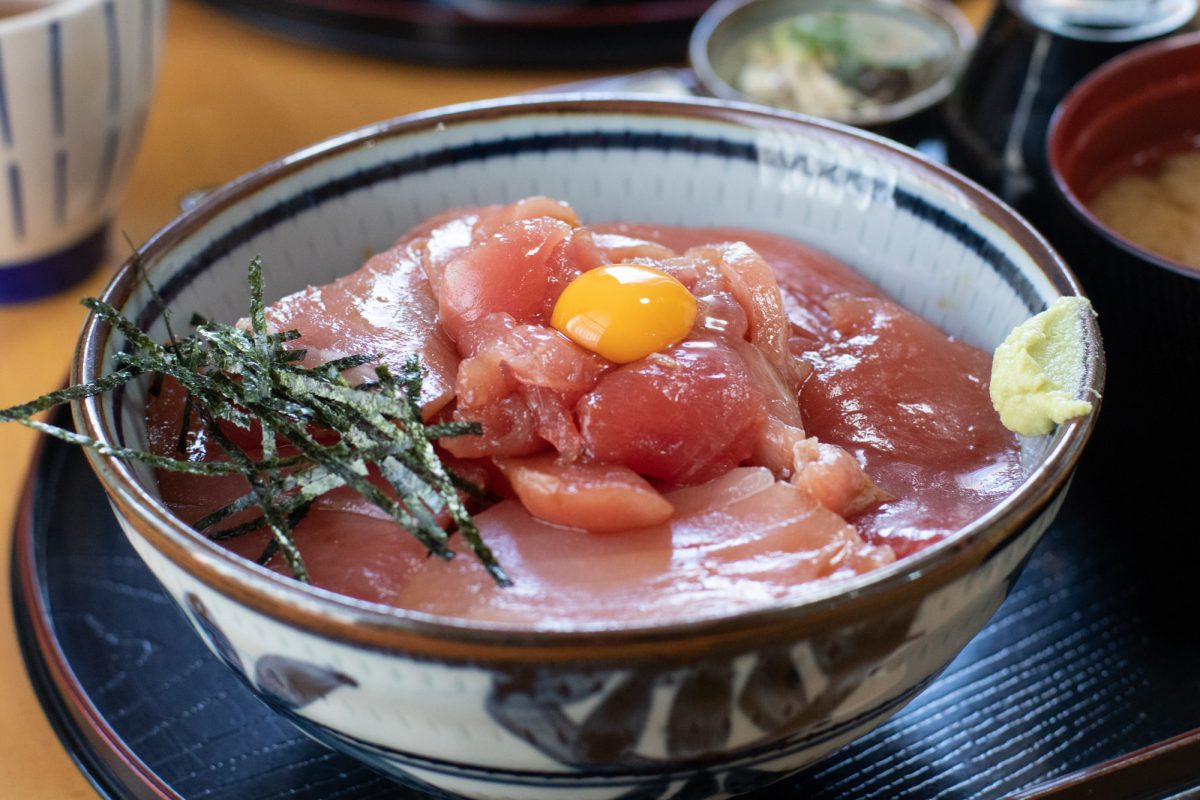 The average stay time :1 hour
Enjoy lunch at a restaurant known for its fresh tuna Sashimi donburi near the fishing port. A bowl full of fresh, rich tuna. There is no doubt in the quality at the restaurant loved by the locals. When you taste the meal, you will forget about the tiredness from the trip but enjoy the moment of contentment.
Activity:Katsuura Kanko Sanbashi・Kino-Matsushima Boat Tour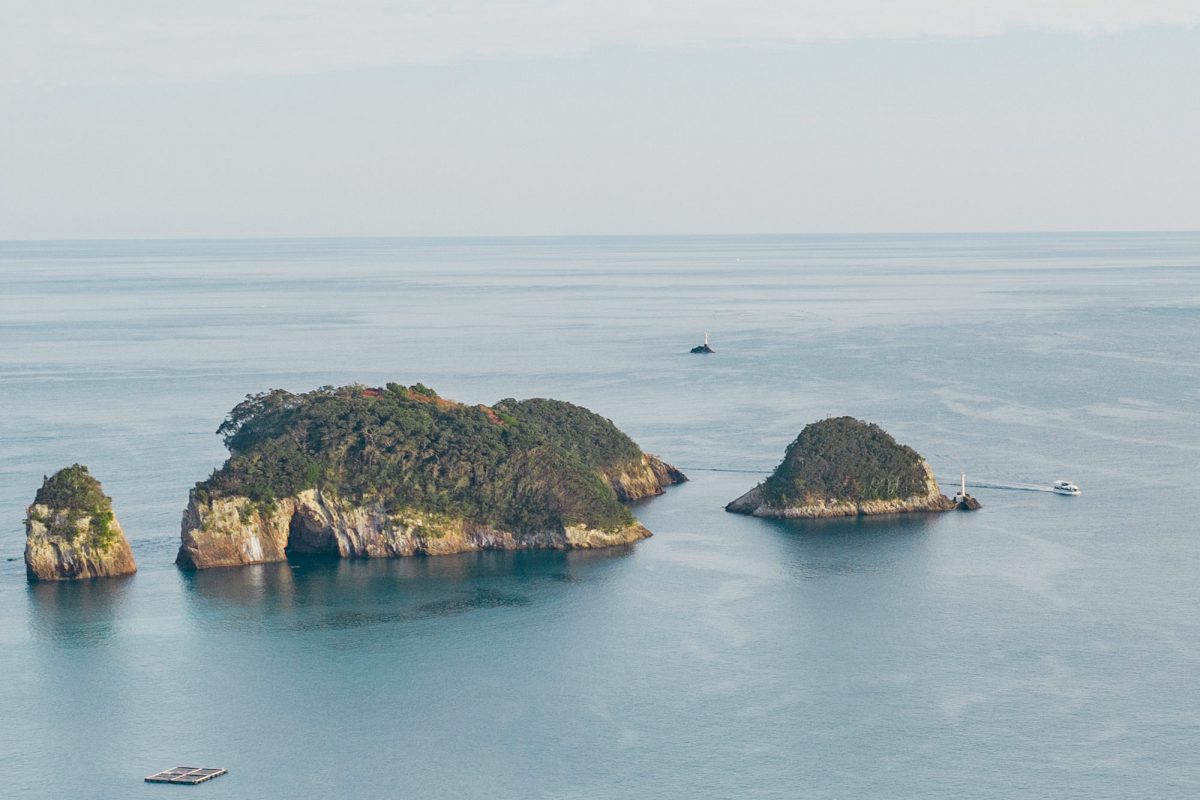 The average stay time :1 hour  14:10 departure( please confirm time table from detailed information)
"Ki-no-Matsushima" has come to be called so because its beauty is comparable to one of the three most scenic spots in Japan, Matsushima. Get a ride on a pleasure boat and enjoy over 130 large and small uniquely shaped islands scattered in the vast azure sea as you feel the waves under the boat. You will forget the time passing, looking at the beauty created by nature.
Enjoy cafes or footbaths on a walk.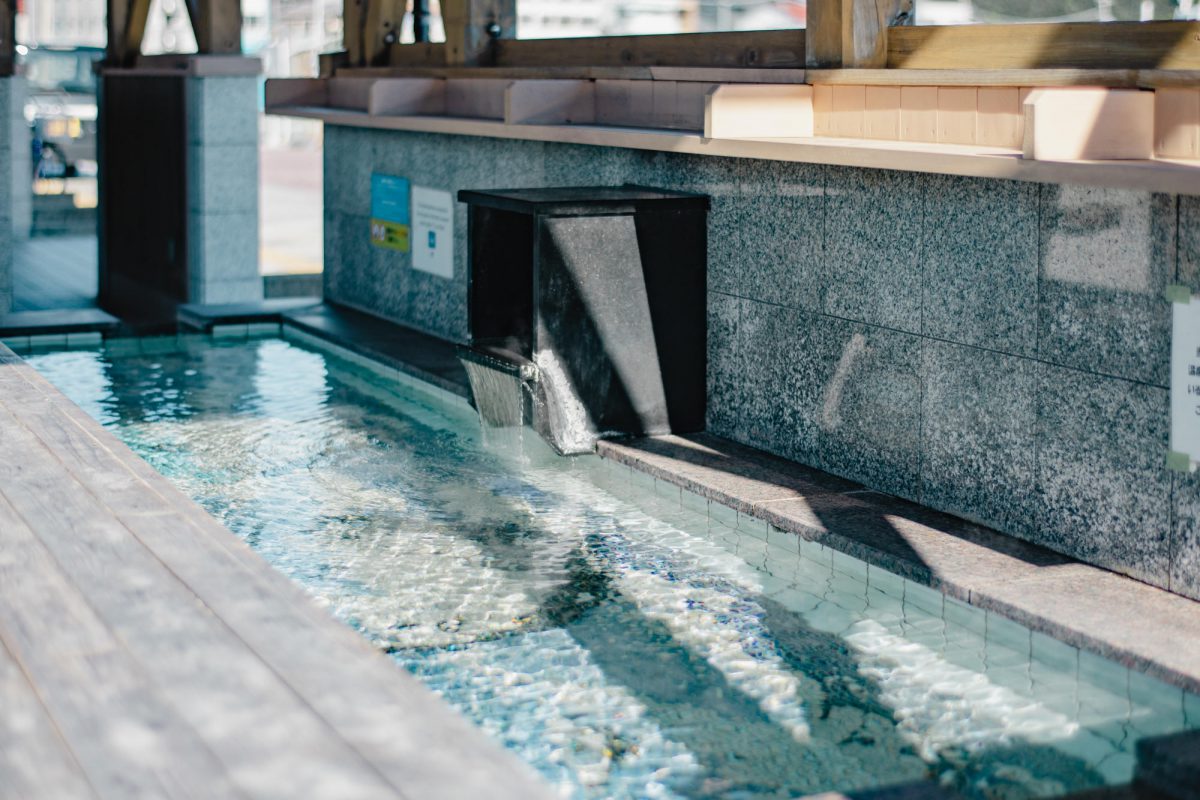 The average stay time :30 minutes 〜 2 hours
After enjoying the trip on the sea, return to the pier and take a moment to relax in footbaths or at cafes. You can find hot springs basically everywhere in Nachi Katsuura. Go around different hot springs or take your time to walk around and to enjoy the cityscape. You will surely find your own favorite spot.
Bintama Glass Ball Illumination (Bintama Street) -Walking along the fishing port-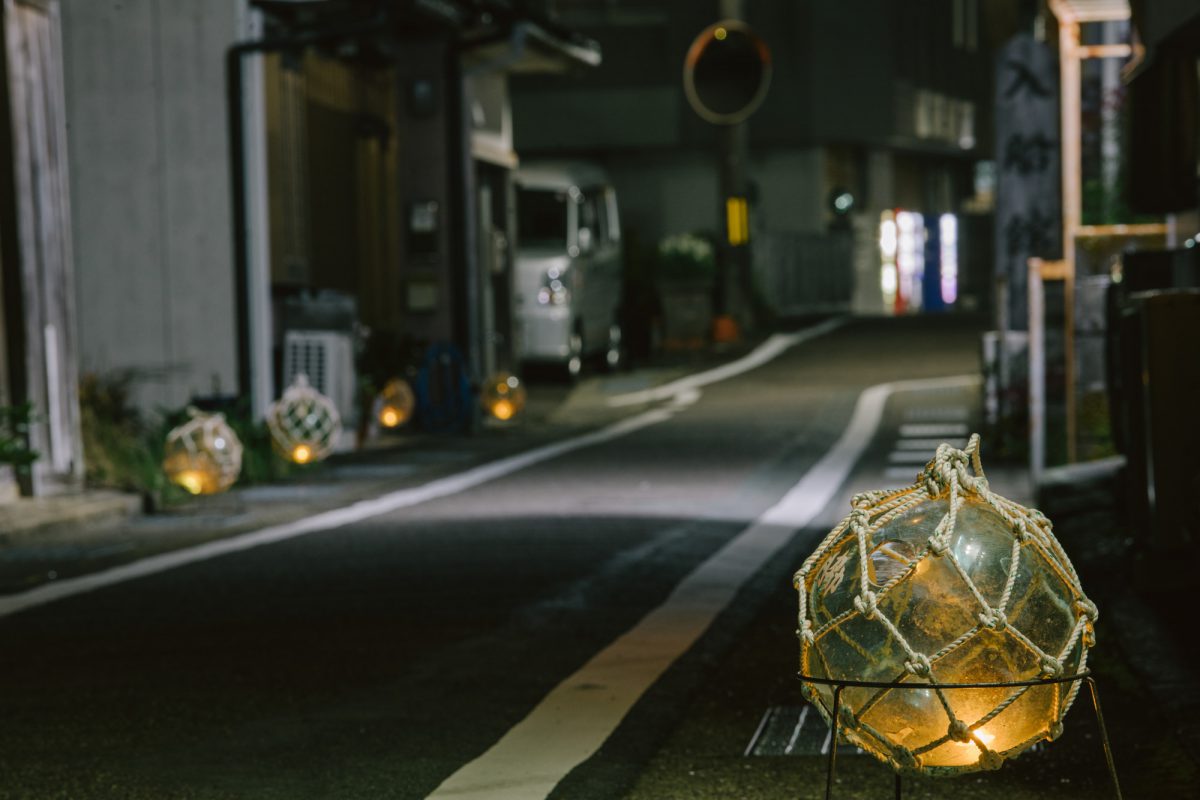 The average stay time :20 minutes
Well, it is starting to get dark outside. Every Saturday night, the glass ball lights on Bintama Street gently illuminate the streets. It is the illumination of the glass float "Bintama" that was once used for tuna fishing.You can enjoy the peaceful evening of the port town, with a different side of the townscape from the daytime port.
Dinner・Onsen・Accomodation:Manseiro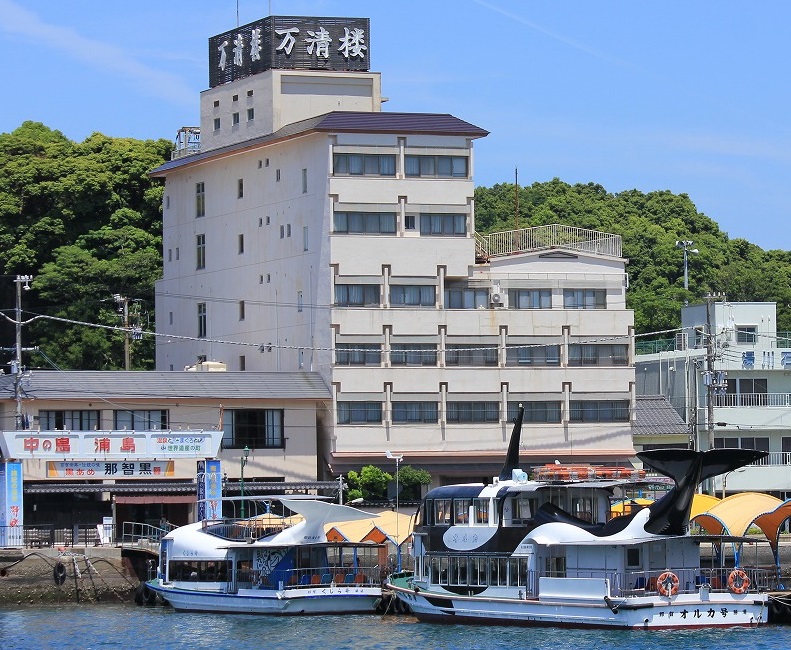 The average stay time :sleepover
In the evening, you can enjoy seasonal kaiseki cuisine at a peaceful Man Seirou Restaurant. You can freely enjoy not only the hot springs at the Man Seirou building but also the ones at the sister hotel, Hotel Urashima. They are only five minutes by boat from the entrance of Man Seirou. Relax and enjoy the natural large cave hot springs with a superb view of the ocean as well as the spacious room.