Tuna market tour.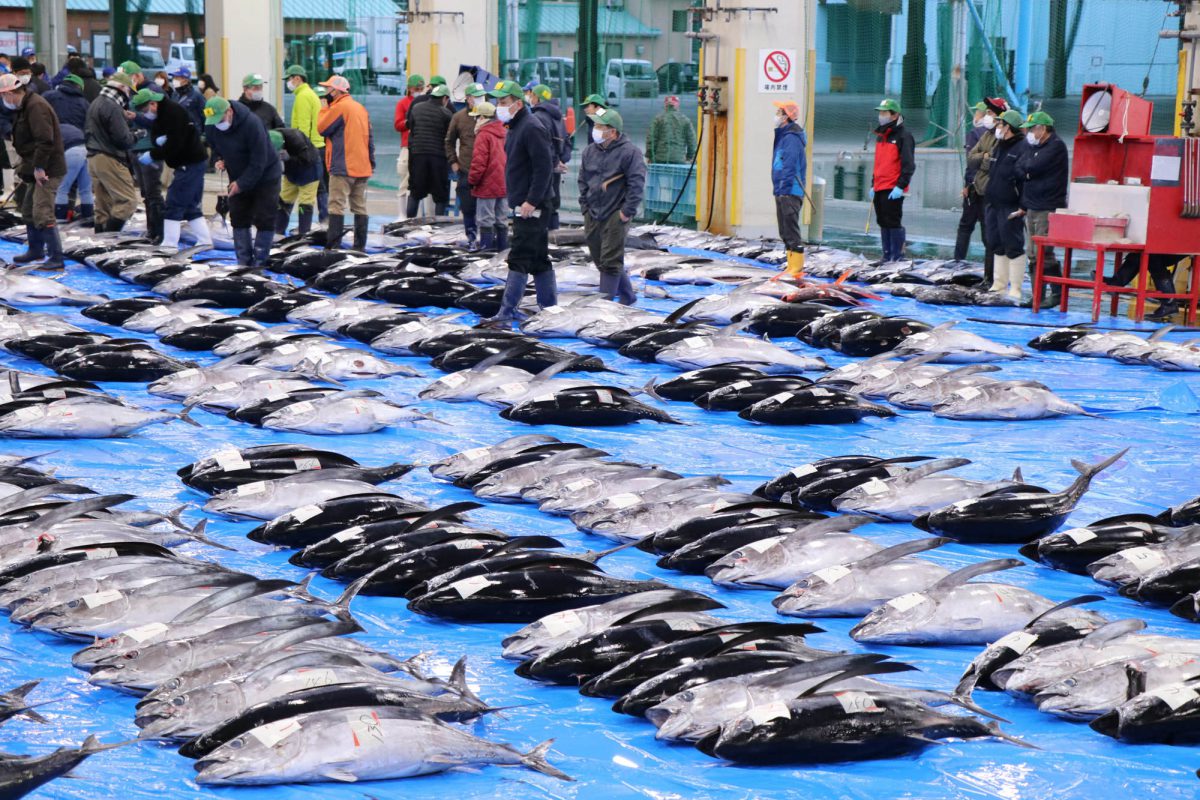 The average stay time :30 minutes
Witness the tuna auction at the morning market. Nachi Katsuura is known to harvest the most raw tuna in Japan. The markets here are filled with energy from early morning. The overwhelming sight of tuna being bid one after another is one that you will not forget. The contrast between the sunrise sky and the sea is also magnificent.
Breakfast:Nigiwai Market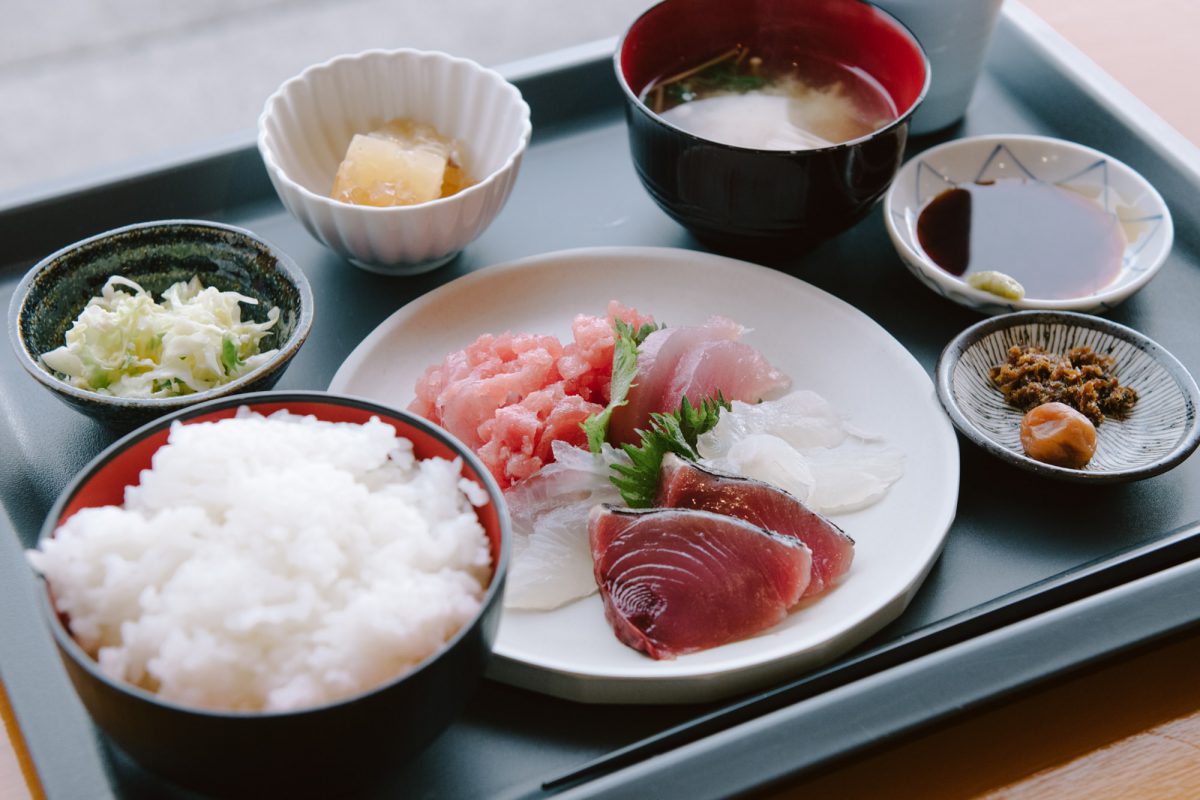 The average stay time :1 hour
At Nigiwai Market, you can find food and drink stands with locally produced ingredients and a direct sales corner with local products. Choose products of your choice from the list of stores. You can also go out to the wooden deck and have breakfast while feeling the sea breeze. You can enjoy luxurious fresh seafood gourmet from the morning at a reasonable price.
Sunday Walk・Kumano Kodo guided tour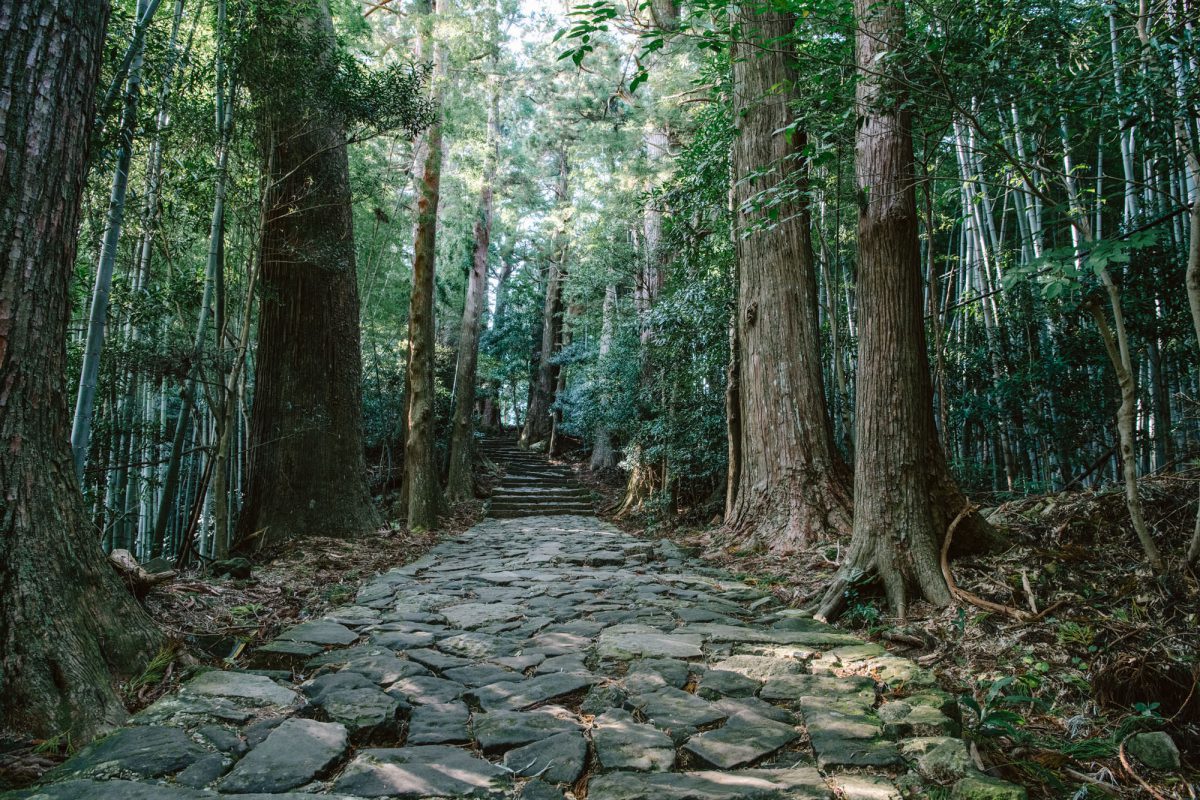 The average stay time :1 hour
The sound of leaves swaying in the wind. The song of birds. Distant from the hustle and bustle of the city, all you can hear is the sounds of nature. Feel the sacred air as you walk on the road that has been visited by many worshipers for years and years. This tour is open to beginner trekkers. It will give you a taste of the depths of Kumano Kodo.
Lunch:Tuna Ramen at Matenrou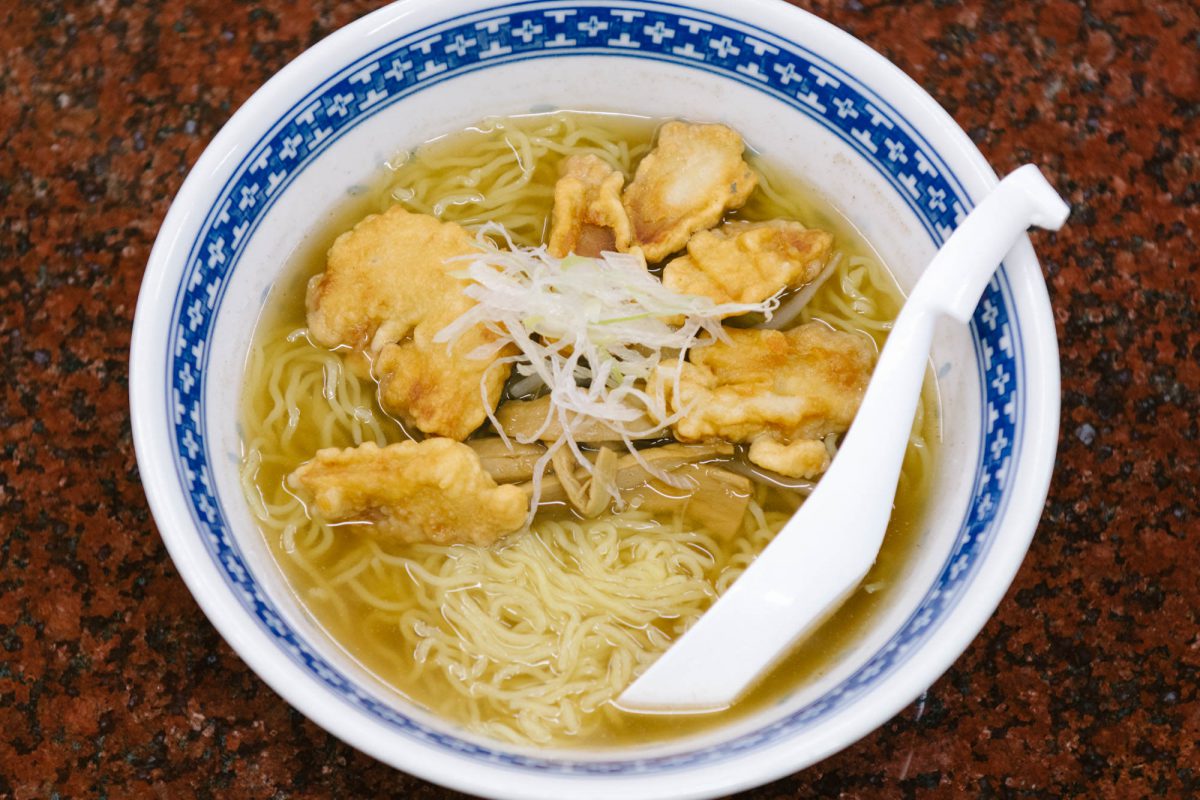 The average stay time :1 hour
After the long walk, fill your stomach with tasty tuna ramen. Enjoy the ramen topped with deep fried high quality tuna. At Nachi Katsuura, you can enjoy fresh tuna in not only donburi form but also in many other varieties.
Hachiman Shrine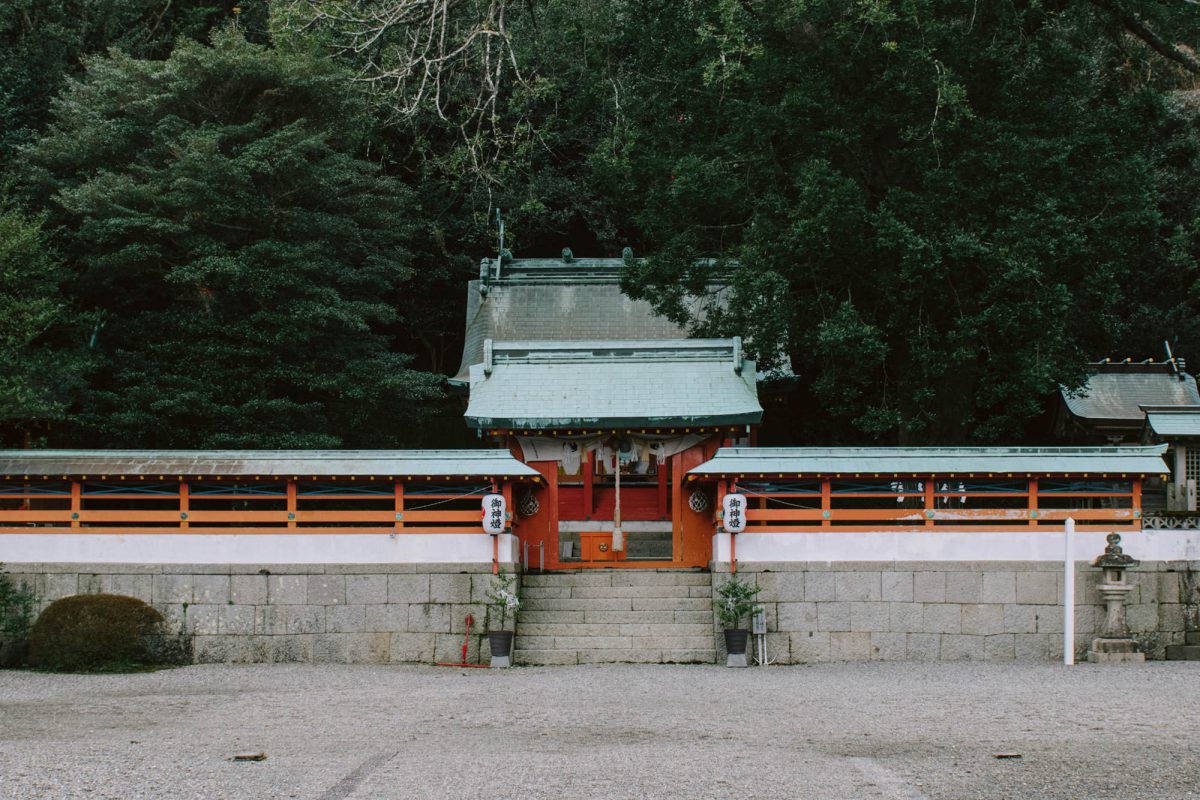 The average stay time :40 minutes
Hachiman Shrine is said to have the largest number of shrines in Japan. At Hachiman Shrine, the god of agriculture and the god of the sea are enshrined. Katsuura Hachiman Shrine stands looking over the sea. Take a break at the quiet shrine for a while. Relax and rest your mind in peace.
Activity:A trial class to make your own tuna-cans
※ We are temporarily closed.
The average stay time :2 hours
Your trip is about to come to the end of the second day. Try making an original can, an original souvenir for your memory. You can your own tuna-cans and make an original label for it. Pack your own travel memories, letters and accessories, in an extra can and take them home with you.

Due to the covid-19, we are temporarily closed. Please proseed to the link bellow for the further information about reopening.
accomodation:Nakanoshima Hotel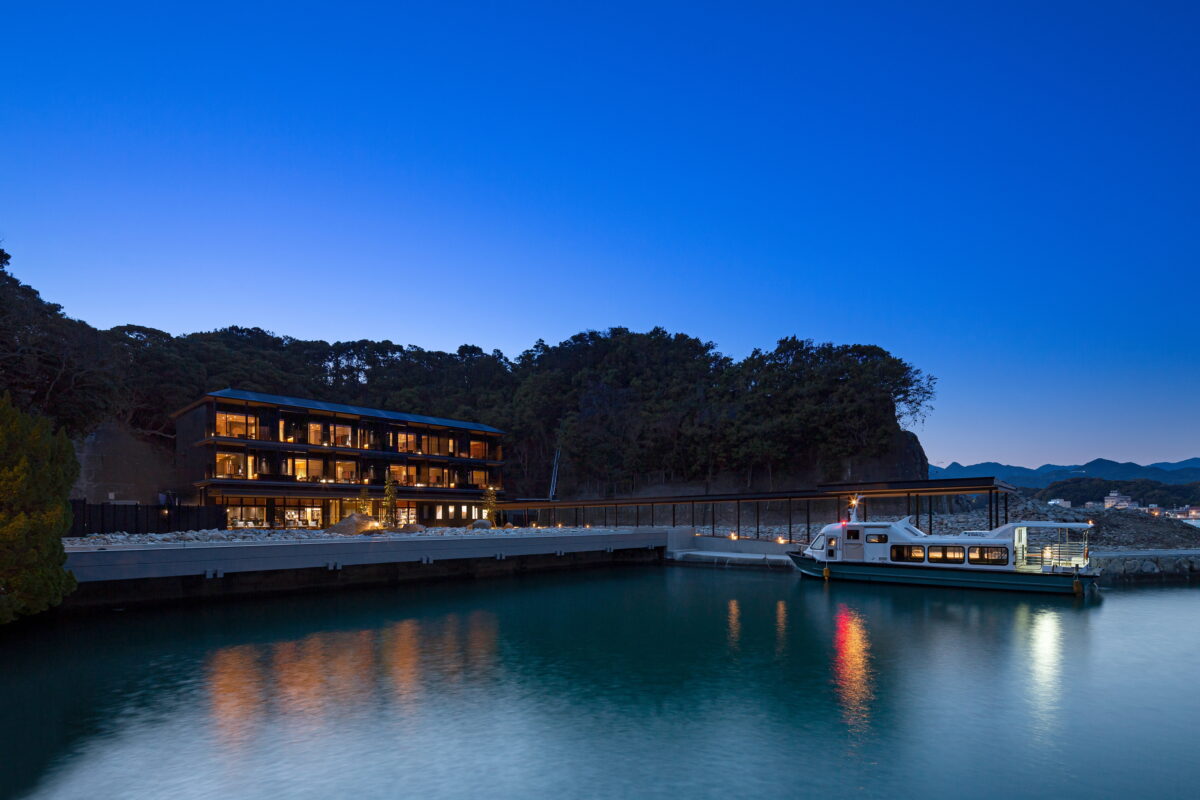 For accomodation, spend a relaxing night at a natural hot spring inn, Ki-no-Matsushima. Thoroughly enjoy the hot springs that flow directly from the source while listening to the sound of the waves crashing into them.