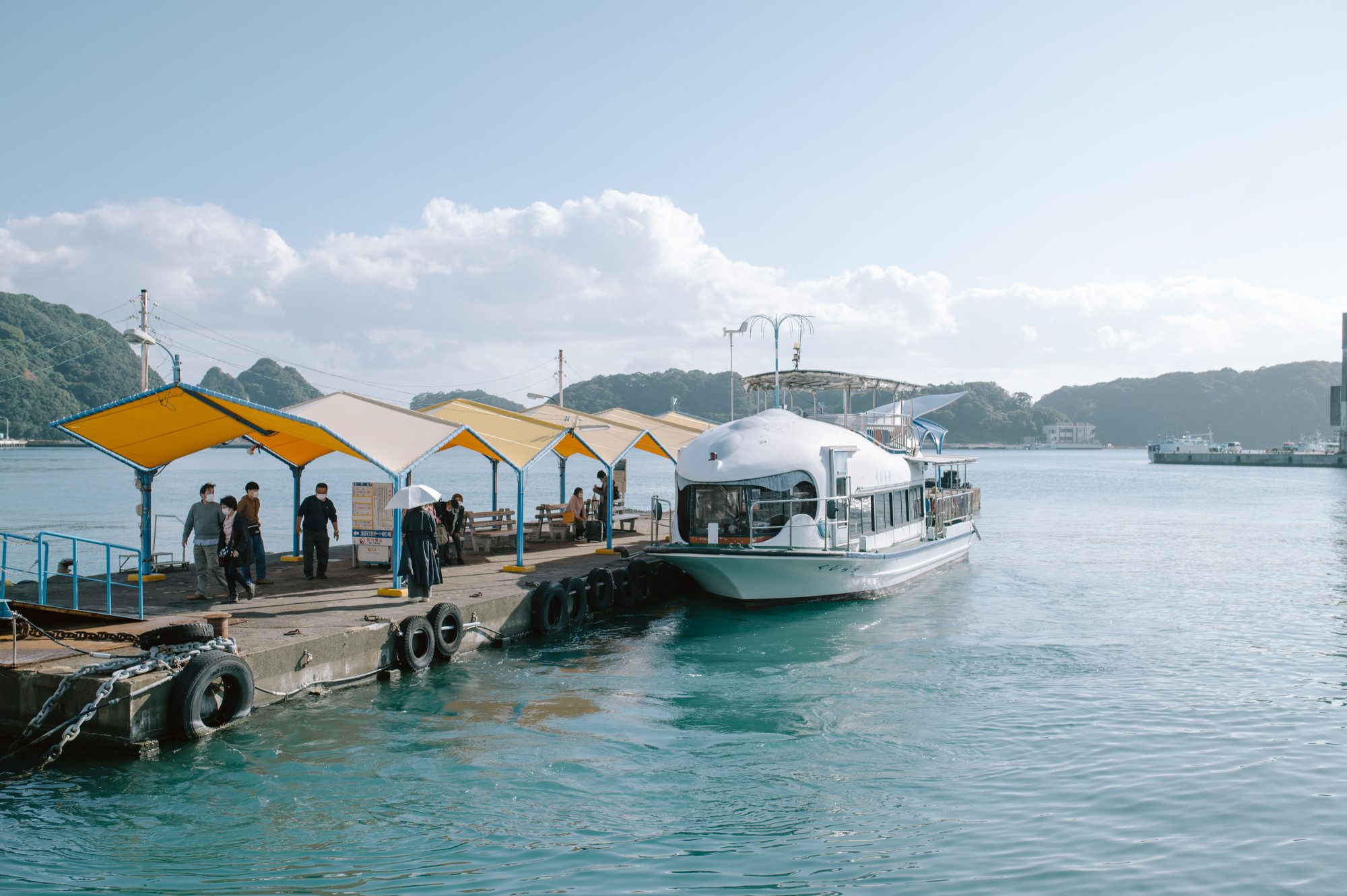 [AREA] Katsuura
The Kino-Matsushima Boat Tour
The charms of Katsuura aren't limited to Mt. Nachi and the Kumano forest. Aboard the tour boat, the pleasing sea breeze will let you enjoy a leisurely moment. The port of Katsuura benefits from a ria coast and has long protected the fishing and livelihoods of the locals. When you look over the coastline from aboard the boat, the quays and islands that have been carved out by the power of nature reveal their unique beauties. The Kino-Matsushima Boat Tour will take you on a leisurely tour of Katsuura's calm inner bay. A special tour departing at 15:20 will show you the spectacle of dolphins being trained and is great for families. Come and appreciate the most scenic spots of Nanki from the sea.
sea
Spot information
Course A
55 minutes per one circumnavigation. On the way, the cruise ship will drop into Taiji Kujirahama Park. You can get off the ship there and visit facilities. On the way back, you can board a ship by checking the ship schedule.
(*Admission fees of the facilities are not included in the ship fare)
Short Course
30 minutes per one circumnavigation. (one ship a day)
The courses are subject to change in stormy wheather.
For the ship schedule, fare, and service status, please see the Kino Matsushima Cruise website.
To official website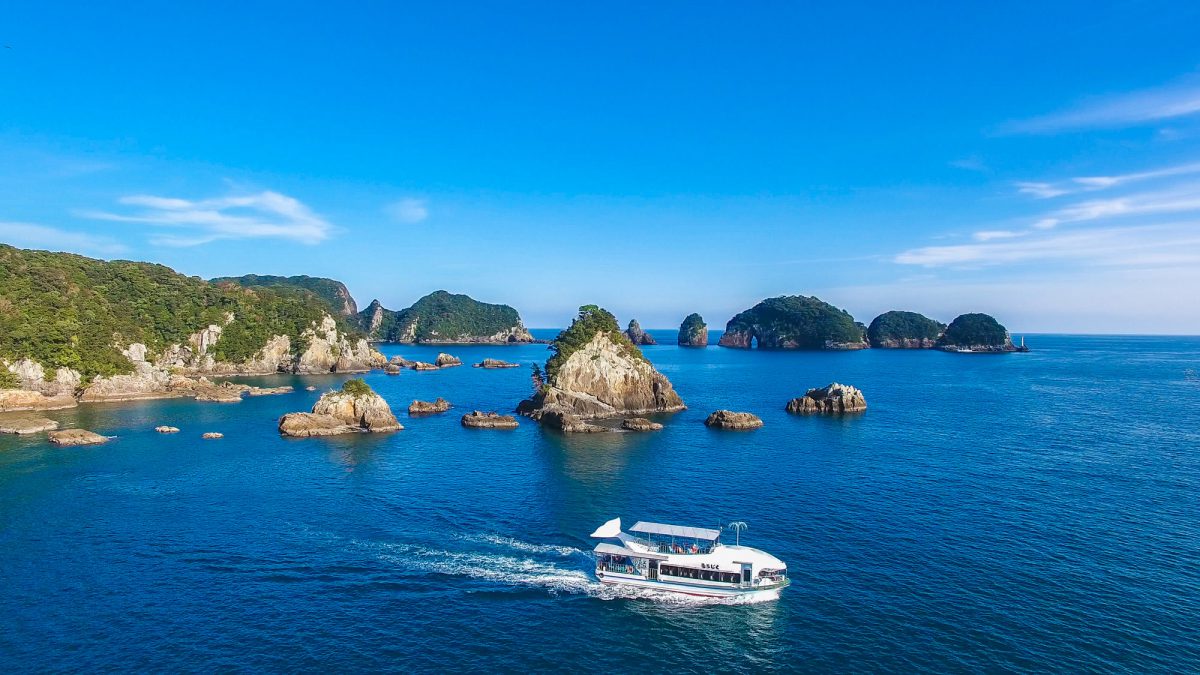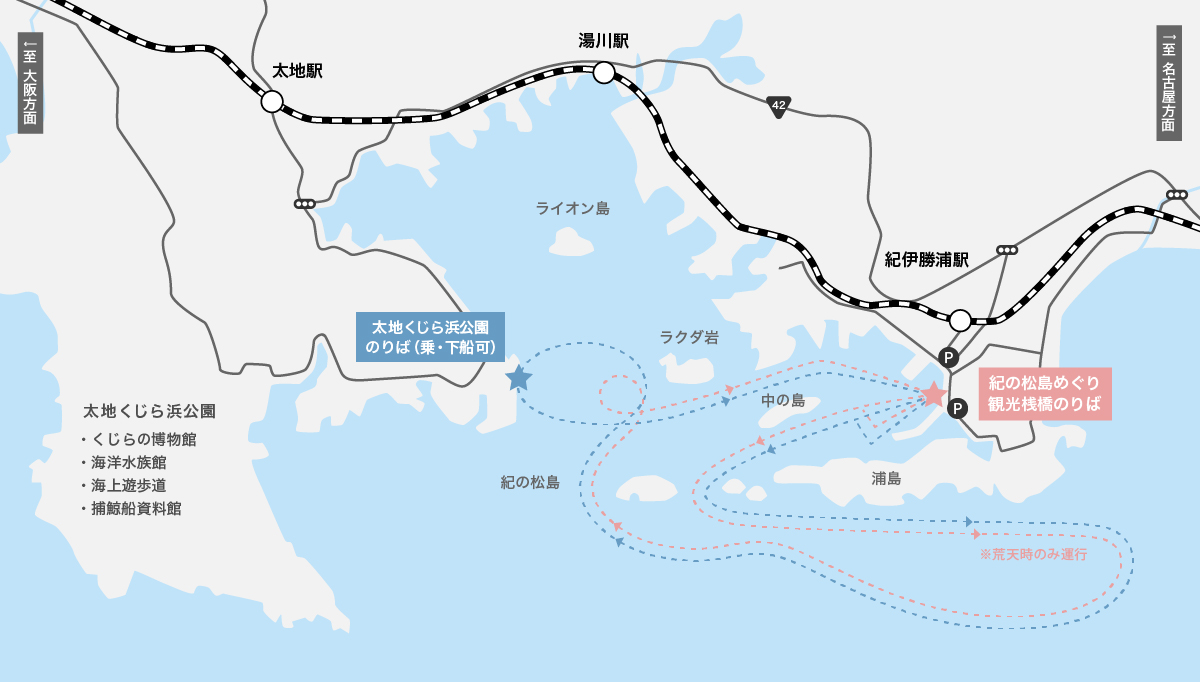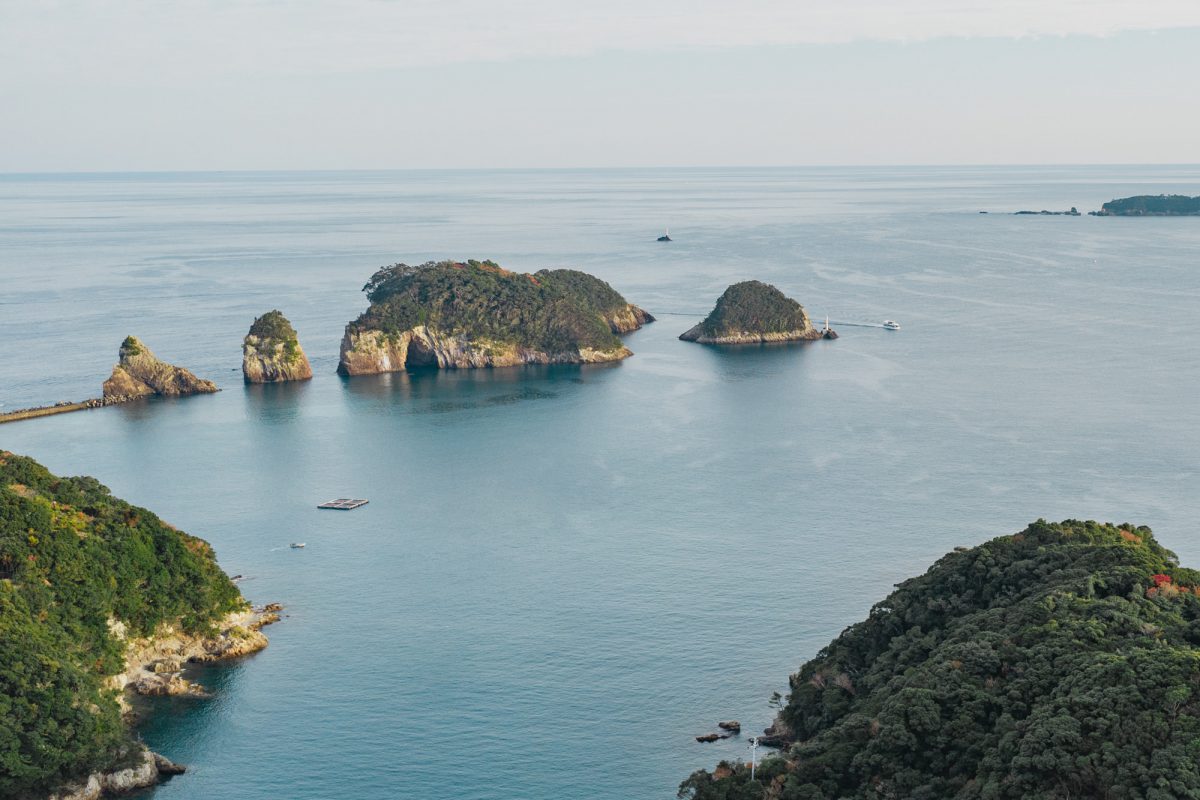 The Kino-Matsushima Boat Tour Ticket Counter
442-20 Katsuura, Nachikatsuura Cho, Higashimuro Gun, Wakayama
649-5334