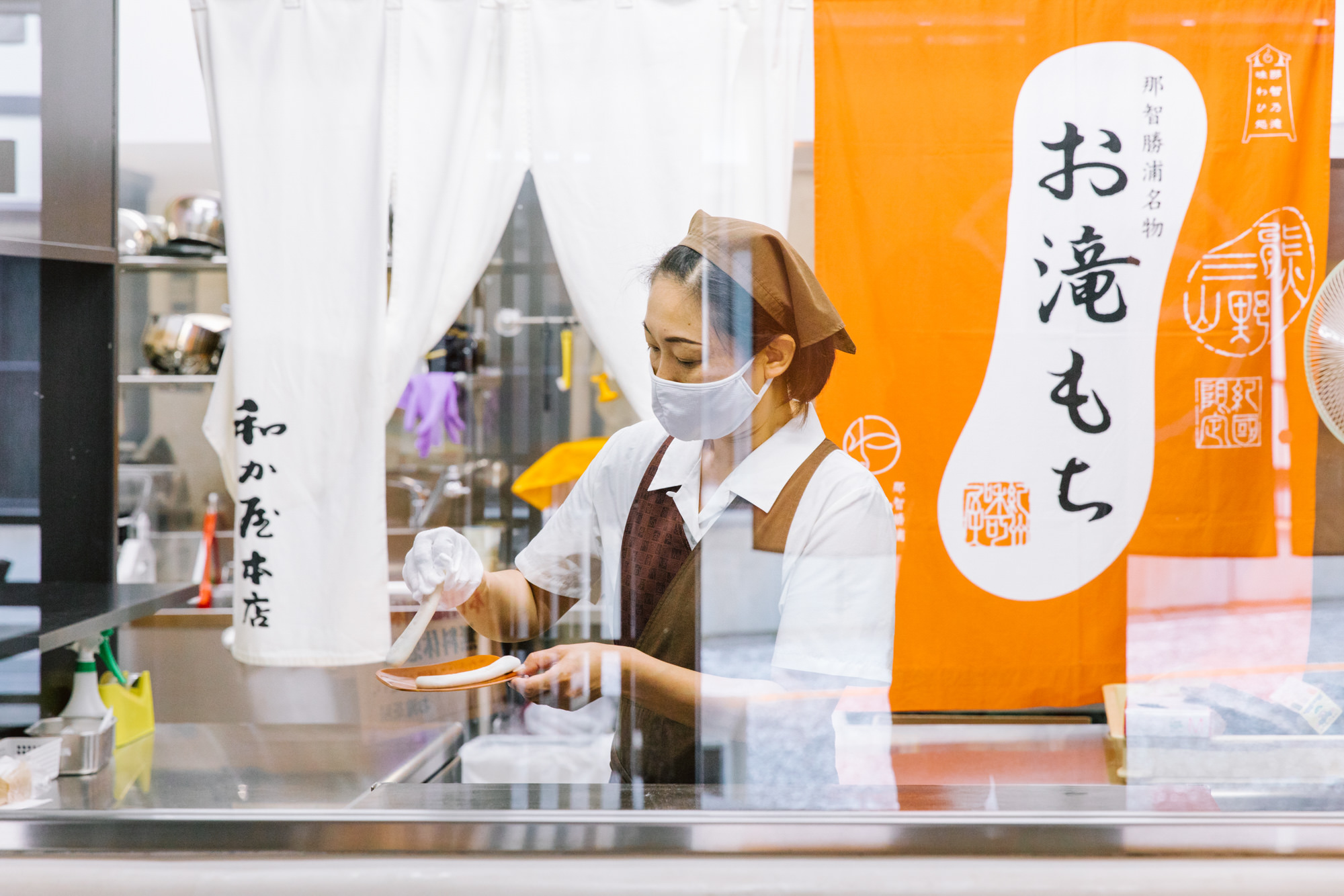 [AREA] Nachisan
Wakaya Honten
Wakaya Honten is a souvenir shop in Mt. Nachi, one of the three Kumano mountains. Within the modern black and white interior, you will find about 200 local souvenirs ranging from Japanese and Western sweets to food simmered in soy sauce (tsukudani), pickled plums (umeboshi), and sake.
One of the most popular items is the Otaki Mochi. This chewy rice cake, which resembles the beautiful Nachi Waterfall, the largest waterfall in Japan, is soft, easy to eat, and holds the elegant sweetness of red beans from Hokkaido, making it a favorite among customers including children and the elderly. Savoring the freshly baked Otaki Mochi with a cup of tea in the restaurant's relaxed atmosphere is a moment that will soothe your travel fatigue. When you eat it at home, you can heat it up lightly to enjoy the soft texture.
Other products include "Meisui Kuzumochi" made with the famous Wakayama water; Tonda No Mizu and kuzu (arrowroot) from Yoshino; "Kishu Temari Mochi" with a motif of the folk craft Temari; and "Nachi Kuro," a brown sugar candy in the shape of a Go stone (from the board game Go). We hope you will enjoy choosing a souvenir while imagining how happy the recipient will be.
Japanese sweets/gifts/local specialty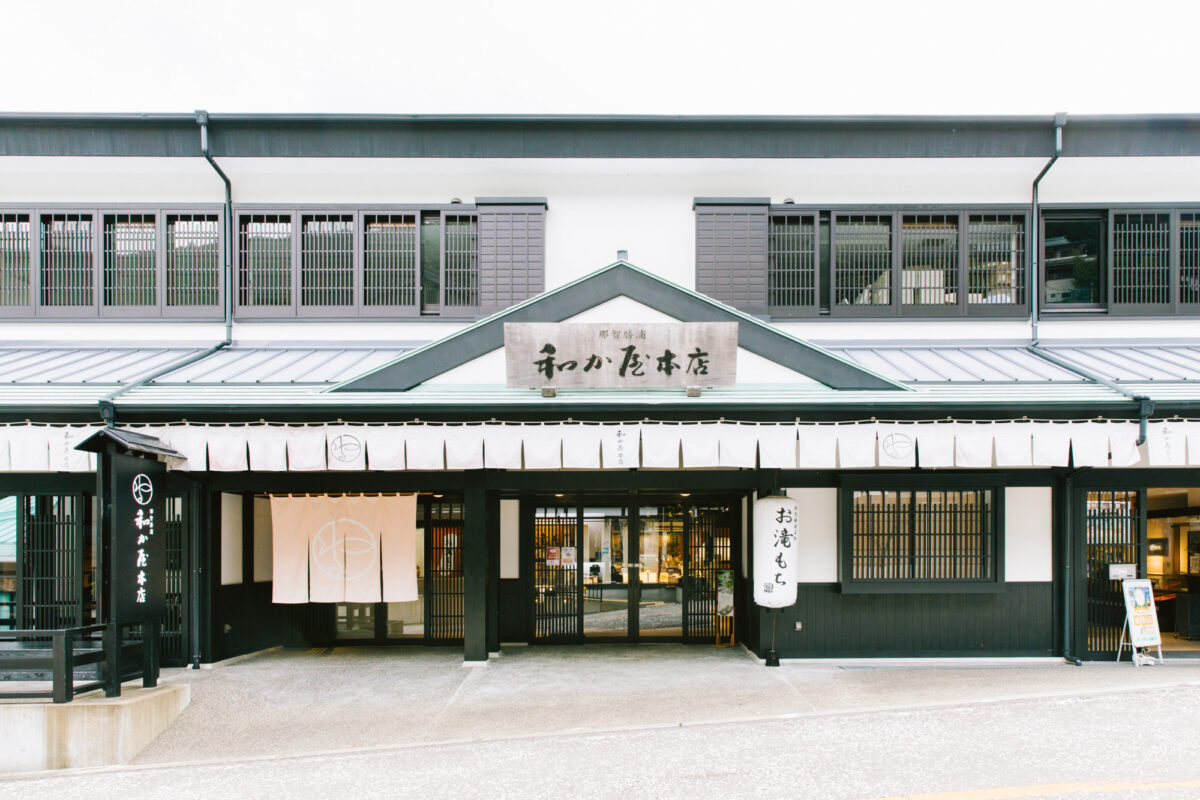 Store information
456 Nachiyama, Nachikatsuura Cho, Higashimuro Gun, Wakayama
649-5301

TEL: 0735-55-0720
Opening Hours:
Souvenir Shop 8am〜5pm
Cafe Area 8am〜4pm
Regular Holiday: No regular holidays
Parking Lot: 50 cars / 13 large buses

To official website