[エリア]
[タグ]
Horichu Liquor Store
"Horichu Liquor Store" founded in 1927, is run by the third-generation owner.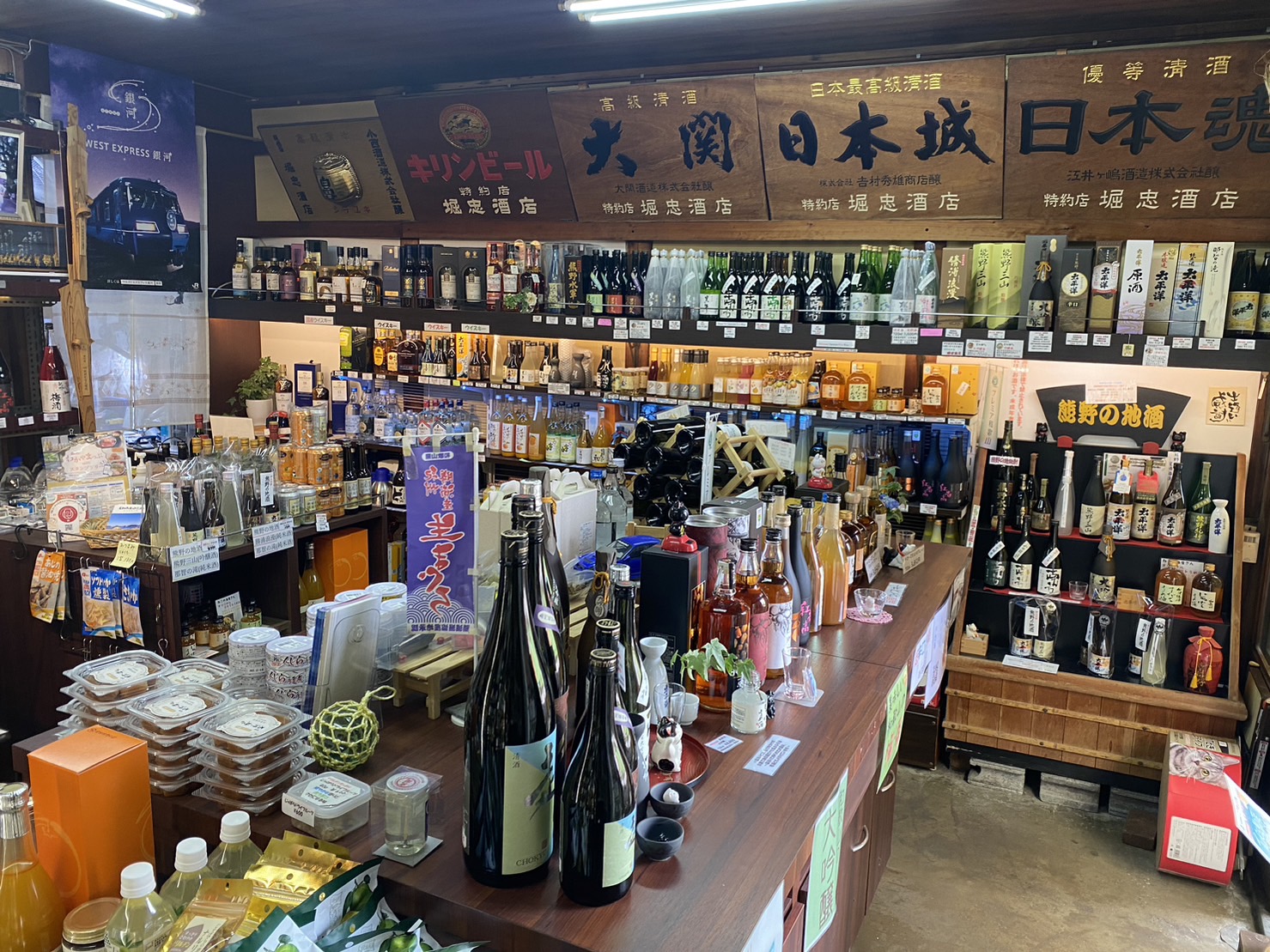 Located only a 2-minute walk from JR Kii-Katsuura Station, Horichu Liquor Store stocks a variety of sake from Wakayama Prefecture including the signature sake 'Taiheiyo' from Ozaki Shuzo- the only sake brewery in the Kumano region-, as well as Wakayama City Sekai Touitsu's 'Minakata', Kainan City Nakano BC's 'Chokyuu', and Nate Shuzo's 'Kuroushi'.




The original plum liquor from Horichu Liquor Store, 'Wakayama Jabara Umeshu', is made by ripening aromatic plums grown with special care from the soil-up, balancing the sweetness with the 'Wasanbon' sugar, and mild 'Jabara' (a type of Japanese citrus) juice which is extracted and blended in an exquisite proportion using a careful pressing method that does not produce a bitter taste.




The store manager is the orange tabby Kosame-chan! (=^・^=)
She is so popular that many people come to the store to see her♪
Shop information
Address:3-3-6 Tsukiji, Nachikatsuura-cho, Higashimuro-gun, Wakayama
Closed: Every Thursday
Opening Hours: 9:00-19:00
Phone: 0735-52-0223
Payment methods: various credit cards (touch-sensitive payment accepted), IC cards, cashless payment accepted.
Parking: available for 1 car (free of charge)
Official website: https://neko-sake.crayonsite.com/
Instagram: https://www.instagram.com/nekonosakayasan/
Online store: https://store.shopping.yahoo.co.jp/neko-ni-koban/