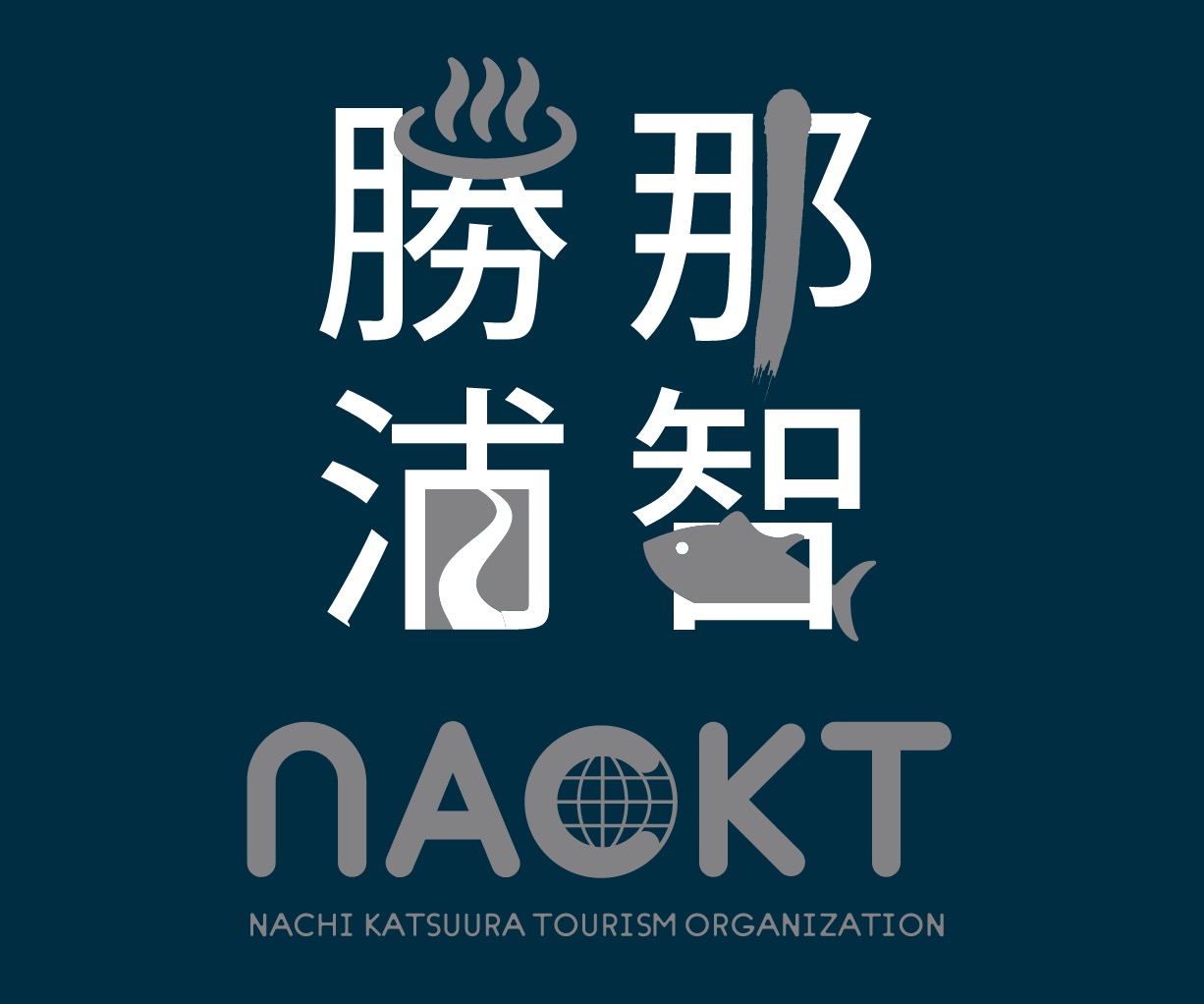 The History of Establishment
(General Incorporated Association) Nachi Katsuura Tourism Organization (NACKT) was established in April 2020 to aim at "gaining financially through tourism," catering to tourism demand which continues evolving, and forms. It was registered as a candidate for Destination Management/Marketing Organization (DMO) by Japan Tourism Agency on October 16, 2020, and it was formally registered as the DMO on November 4, 2020.

NACKT is an organization that assumes a role of promoting tourism in Nachi Katsuura Town (Cho) in an integrated way, partially taking over the services of Nachi Katsuura Tourism Association, which disbanded in July 2020, and Nachi Katsuura Town Hall. It aims for making sustainable tourism destinations that satisfy the guests, through collecting information, analysis, designing tourism strategy (marketing), advertising and introducing Nachi Katsruura Town, improving the environment to welcome tourists from home and abroad.

Organization Profile
Based on NACKT, various parties such as hotel business people, experience activity business people, cultural treasure, business people and groups from outside of the prefecture participate as members (supporters), aiming for positive spiral of the local economy. For practical activities, discussions and management will be conducted based on issues and themes, setting up 7 expert committees including "Accommodation," "Transportation," "Tourism Resource and Experience, "Product Sales and Local Specialties," "Food," "Cultural Treasure and History," "Facilities and Improving Environment," consisting of various members such as private companies in the town and local business people.

What is Destination Management/Marketing Organization (DMO)?
DMO is an organization which as functions to coordinate to steadily implement strategies, while drawing "profitability" of the region and formulating strategies to realize tourism destinations based on clear concepts, cooperating with various parties as a leader of making tourism destinations from the perspective of "management of tourist sites" which fosters pride and devotion for the region. (Cited from Japan Tourism Agency)

Business Outline
Collection and analysis of data regarding tourism
Development of tourism resources, advertisement and promotion of attracting tourists
Improvement of environment to welcome tourists and consolidation of enrichment
Cultivation of human resources
Planning of events regarding tourism, management and support
Introduction of local specialties and product sales, etc.
活動報告一覧
(In JR Kii-Katsuura Station) 6-1-1 Tsukiji, Nachikatsuura Cho, Higashimuro Gun, Wakayama
649-5335

TEL:
0735-52-5311(tourist information center)
0735-52-6153(office)
FAX: 0735-52-0131
Email: office@nachikan.jp
Business hours: 9am~6pm on weekdays

Contact us via email