[エリア]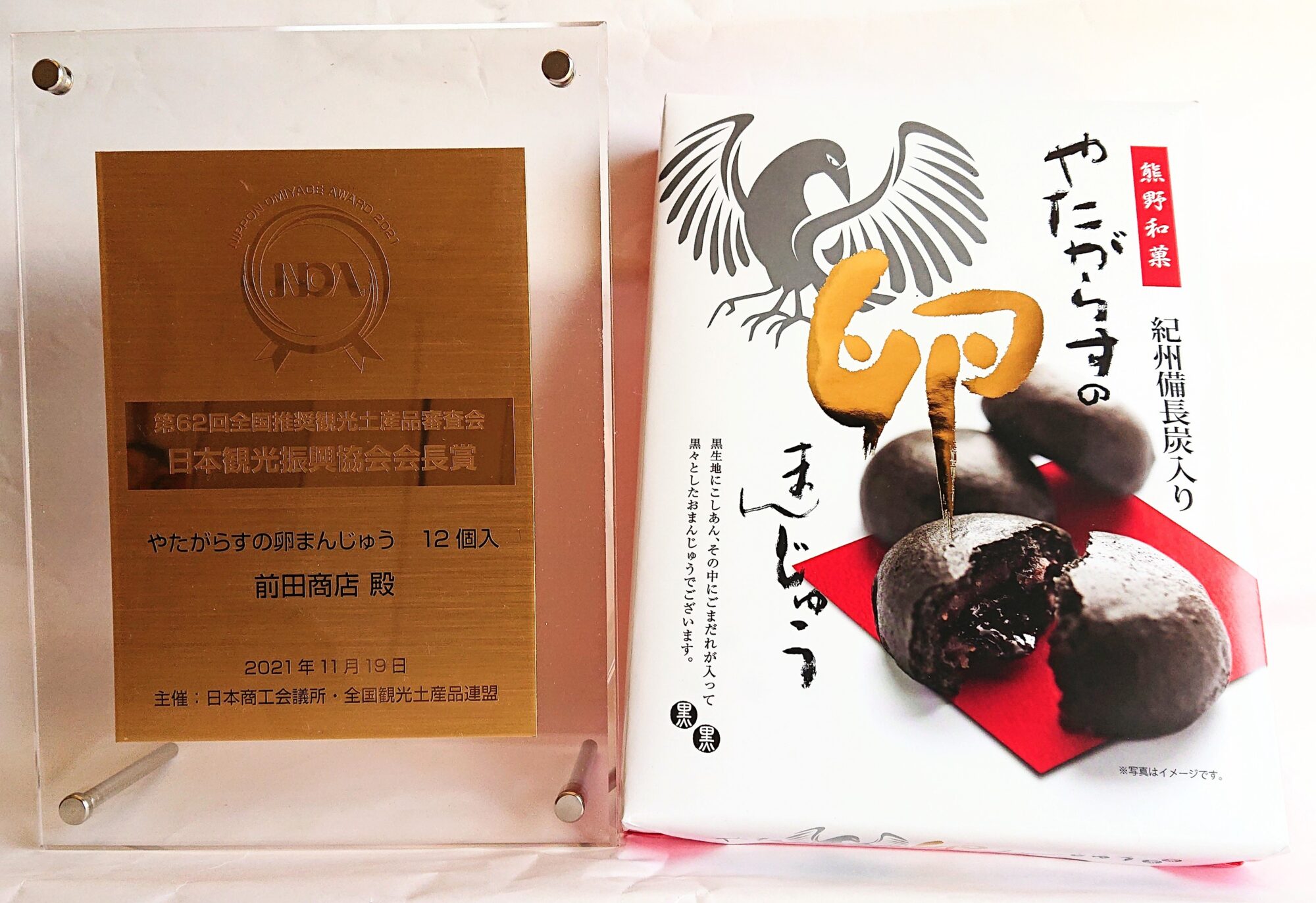 Maeda Store – Asahiya Souvenir Shop
Our original Yatagarasu no Tamago Manjuu won The Japan Tourism Promotion Association President Prize of Nippon Omiyage Award in 2021
Yatagarasu no Tamago Manjuu is a black pastry made with mixed of flour and Kishu Binchoutan, a high quality charcoal originally made at Tanabe, Wakayama. This pastry is filled with red-bean paste mixed with sesame.
Yatagarasu no Tamago Manjuu won the Japan Tourism Promotion Association Presiden Prize of Nippon Omiyage Award in 2021.
The name Yatagarasu is referring to a three-legged crow sent by Takamimusubi (God of Agriculture) as a guide for Emperor Jinmu (First emperor of Japan) on his eastern expedition to Kumano that would become Yamato.
Yatagarasu also used a symbol of Japan Football Association. This to honors Kakunosuke Nakamura, the pioneer of football in Japan who born in Nachi-Katsuura Town, where the Kumano Nachi Taisha Grand Shrine is located.
We have wide variety of local souvenir at our souvenir shop.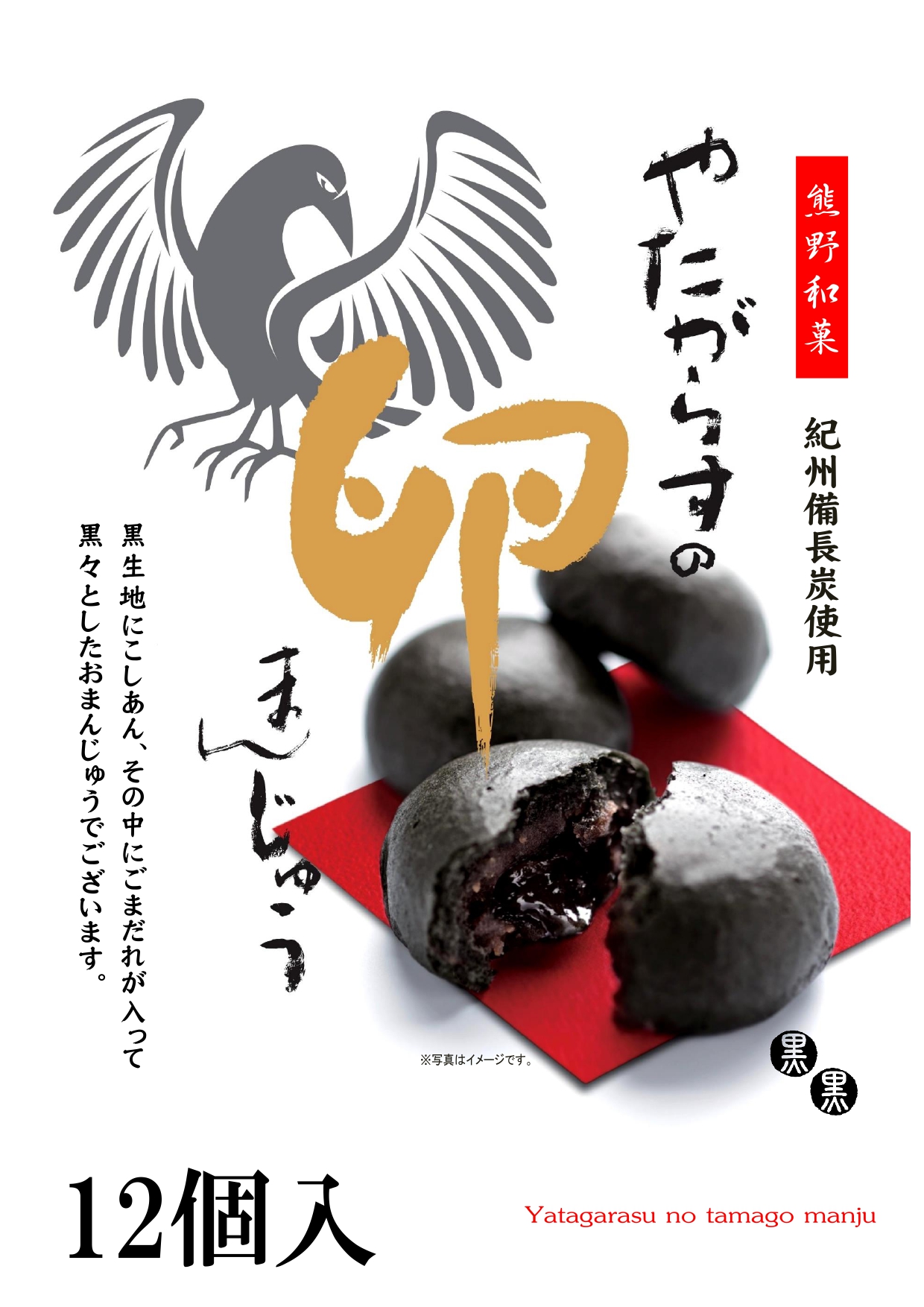 Details
Open hours 9AM to 5PM
No regular holiday
1-1-12 Tsukiji, Nachi-Katsuura Town
0735-52-4032
---