One of the most eye-catching buildings depicted in the Nachi pilgrimage Mandala is a three-storied pagoda. Like many other structures shown in the 500-year-old mandala, the pagoda burned down in 1581 amid the civil unrest of the Warring States period(1467-1603).
Unlike the rest of the complex, however, it was not rebuilt immediately afterward. Finally, in 1972, a new three-storied pagoda was built on the grounds of Seiganto-ji Temple, and is now one of the area's best-known attractions.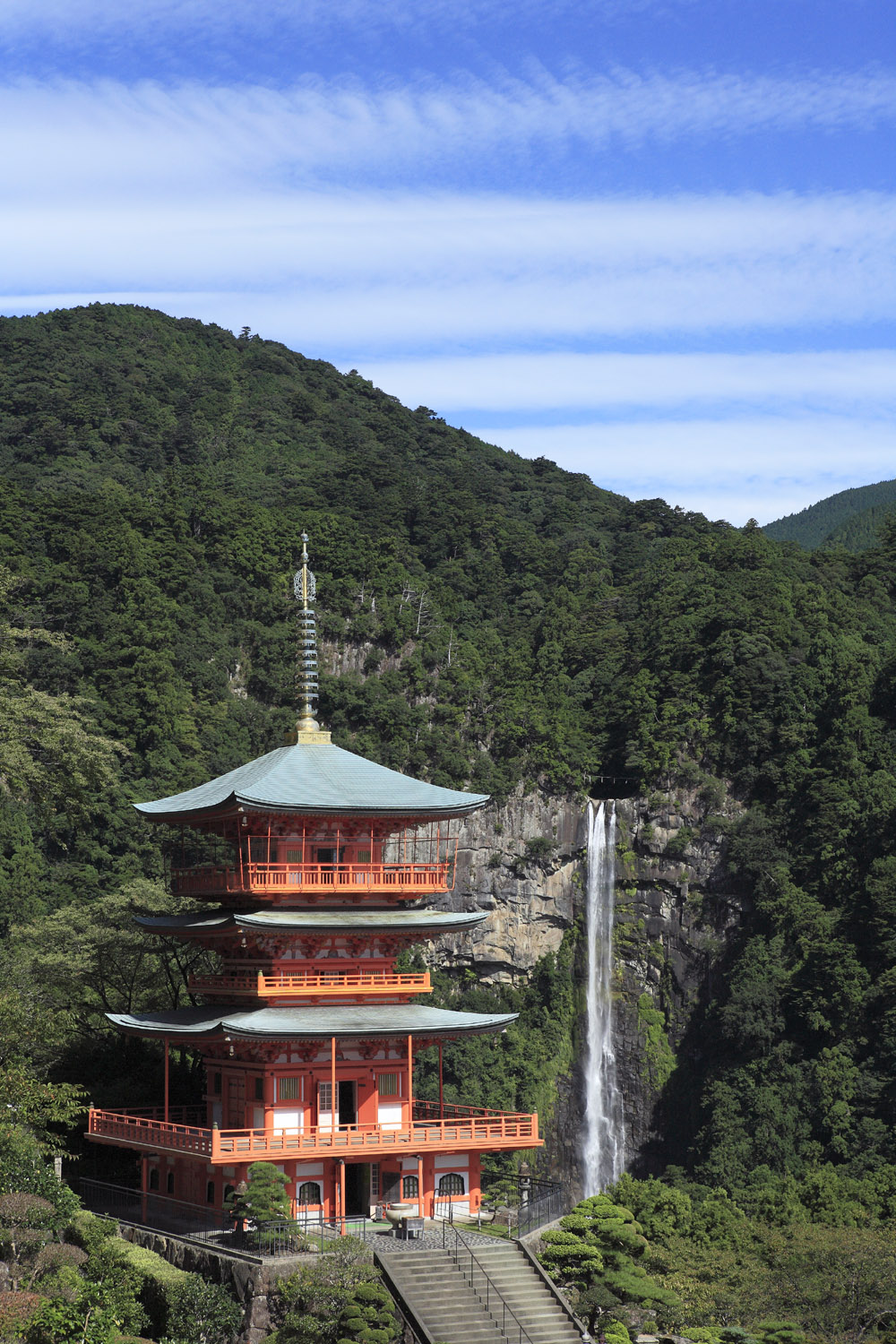 Each story of the pagoda above the ground floor (by custom, not included in the three-story count) contains a statue of a different deity.
The first story has a statue of Fudo Myo-o, who was once worshiped at Nachi Waterfall and appears in many legends about the falls.
The second floor has a statue of Amida Buddha, who presides over the Pure Land paradise in the west.
The third and top story, with views of Nachi waterfall, has a statue of Thousand-Armed Kannon, bodhisattva of compassion. In Buddhist belief the waterfall's deity, Hiro Gongen, is a manifestation of Kannon.
---
Contemporary Buddhist murals also line the walls within the pagoda's three stories:
1st Story: Kumano Nachi Paradise Mandala, by Mera Michihiro
2nd Story: Buddha and Retinue Arriving to Welcome Worshipers to Paradise, by Hayashiya Tan's yo
3rd Story: Diamond Realm Mandala, by Hayashiya Takuo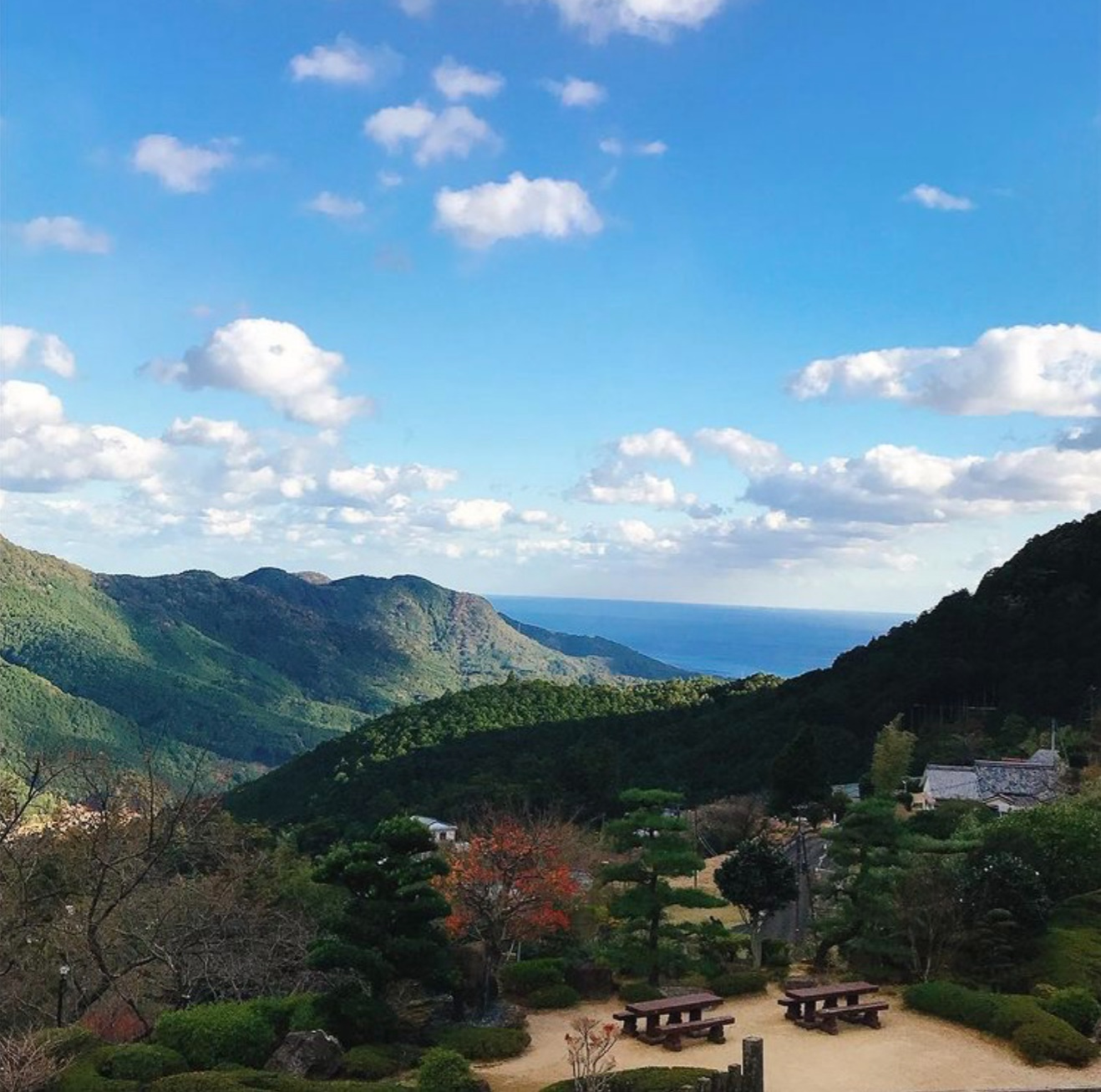 ---
Information
ACCESS: Walk for 10min from Nachi Taisha Grand Shrine
TEL:0735-52-5311( Tourist Information Center )